SURPRISE!
HERE WE ARE.
IFURU ISLAND MALDIVES
Every Moment We Choose Magic
Discover the enchanting allure of Ifuru Island—a hidden gem awaiting its grand unveiling. This remarkable destination, nestled in Raa Atoll, is the Maldives' best-kept secret. In September 2023, Ifuru Island Maldives will make its magical debut, promising an unexpected and luxurious experience.
With 147 sunset beach suites and villas offering breathtaking sunset views, Ifuru Island is an independently owned sanctuary. Our bars and six exquisite dining establishments redefine luxury in the Maldives. Guests can indulge in a premium all-inclusive package and enjoy curated amenities that exceed expectations.
Embark on an enchanting journey at Ifuru Island, designed to challenge the ordinary and ignite adventure. Create everlasting memories as you revel in joyous laughter, witness vibrant sunsets, and immerse yourself in this tropical paradise. Ifuru Island proudly stands on four pillars: SOCIAL, FUN, LIFESTYLE, and GREAT VALUE. We foster a playful and social atmosphere, intentionally designed to make every moment unforgettable.
EXCLUSIVELY YOURS
An extensive detailed dining around experience including 2 a la carte restaurants, One Specialised Social All day diner, An Unwind and Chill Beach Club and the spot to be Hubba Hubba Bar with the additional Pool Pizza Bar and so much more to experience Ifuru Island Maldives.
THE Spoil Yourself ExpERience
The Spoil Yourself Experience options are available in all our venues as individual items for you to choose from through the entire duration of the stay. You have the option to either go with Exclusively Yours Options Available or take a splurge and Spoil Yourself where and when ever you want it.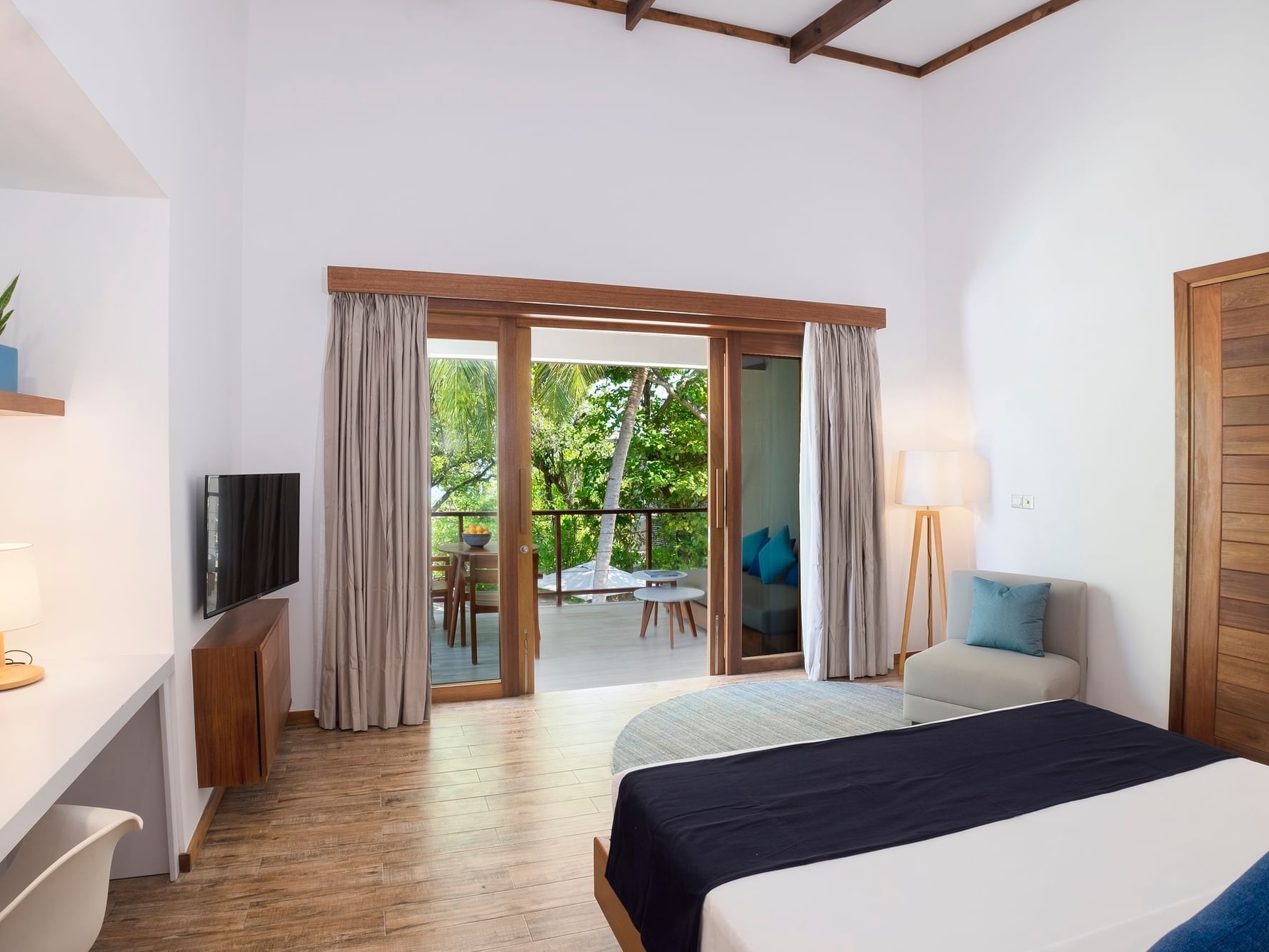 Sunset Sky Suite
The Sunset Sky Suite embodies modern elegance with generous proportions and tasteful furnishings. Its refined interior features plush furnishings, contemporary amenities, and ample natural light. Enjoy the sea breeze and golden sunset from your outdoor terrace. A separate luggage and dressing area ensure luxurious spaciousness without compromise.
Total Size: 58 SQM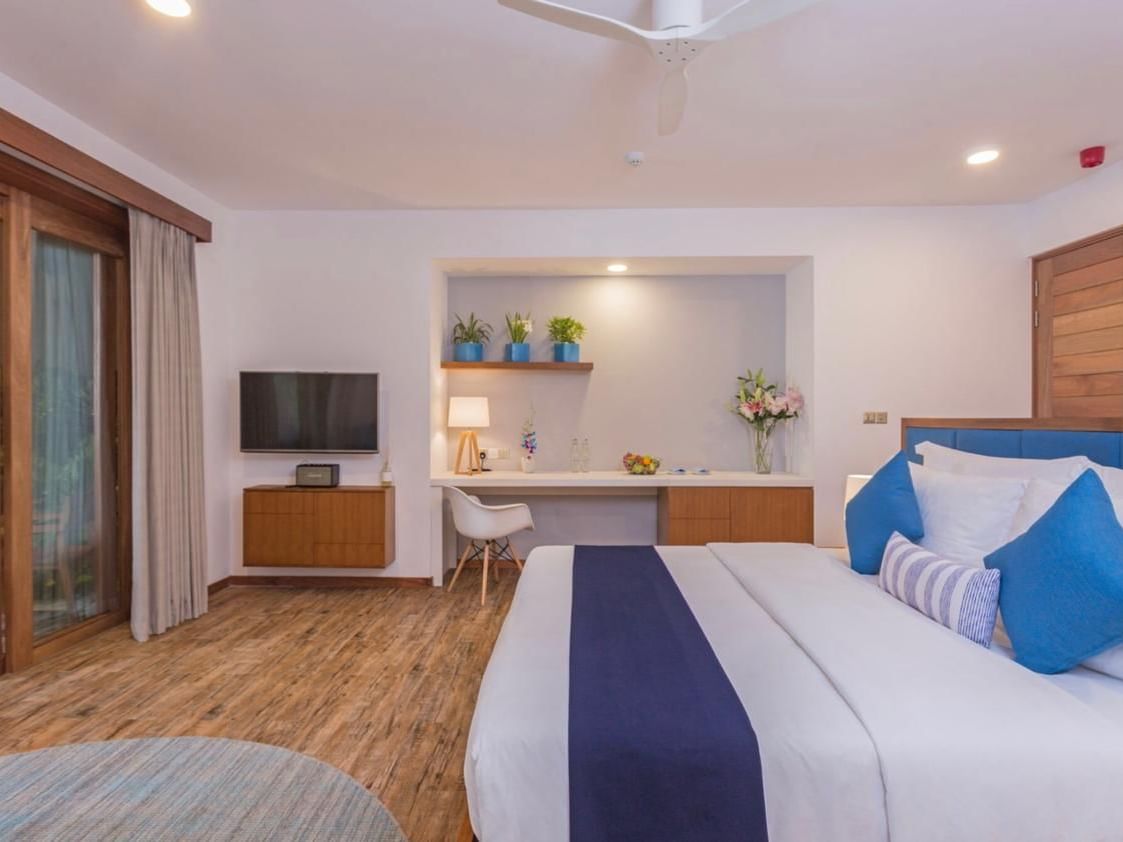 Sunset Beach Suite
The Sunset Beach Suite offers expansive, contemporary interiors with elegant furnishings and modern amenities. Enjoy direct access to sandy shores and turquoise waters in a vibrant ambiance. Whether basking in the sun or socializing in the beach sunken lounge, this suite creates cherished memories. A separate luggage and dressing area ensures uninterrupted luxury.
Total Size: 58 SQM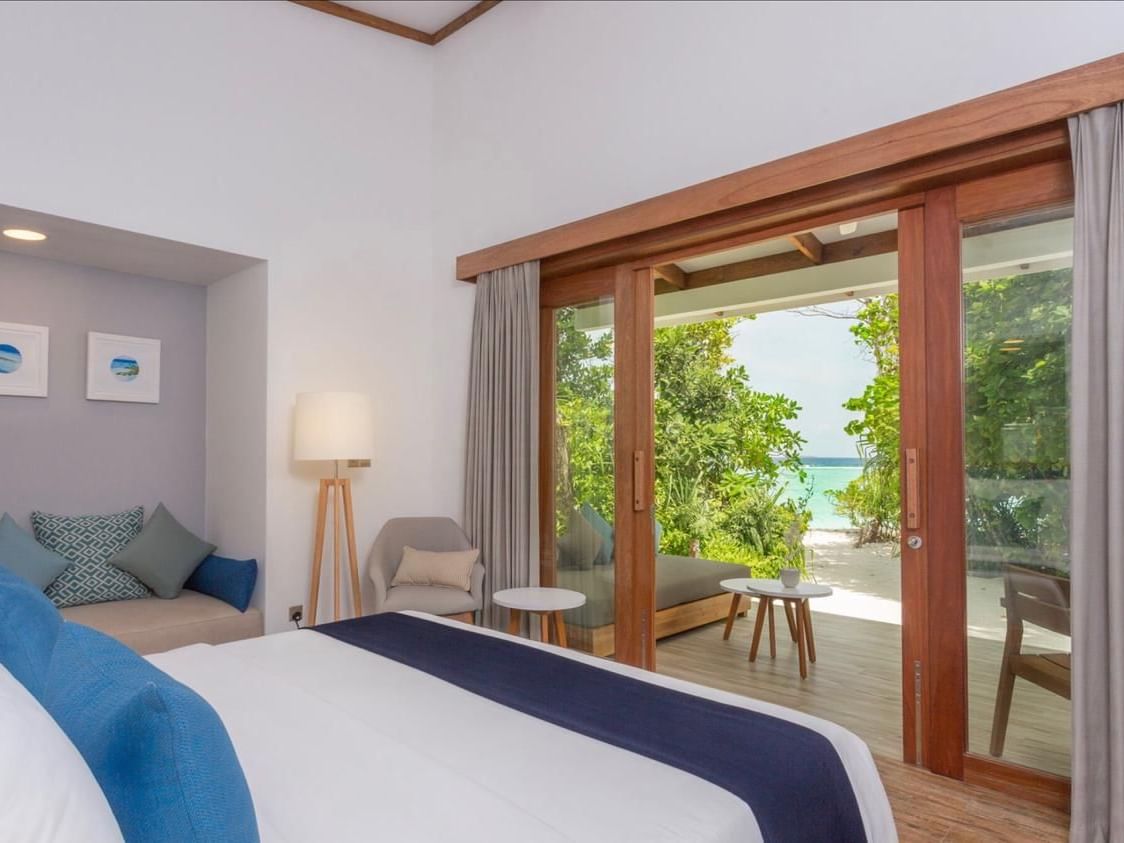 Sunset Beach Villa
Immerse yourself in vibrant beachfront living at Sunset Beach Villa on Ifuru Island. With direct beach access and a lively atmosphere, it's an unforgettable getaway. Bask in the sun, feel the sand beneath your feet, and create enduring memories. The villa combines luxury, entertainment, and serenity, offering a captivating beachfront experience with breathtaking sunset views.
Total Size: 84 SQM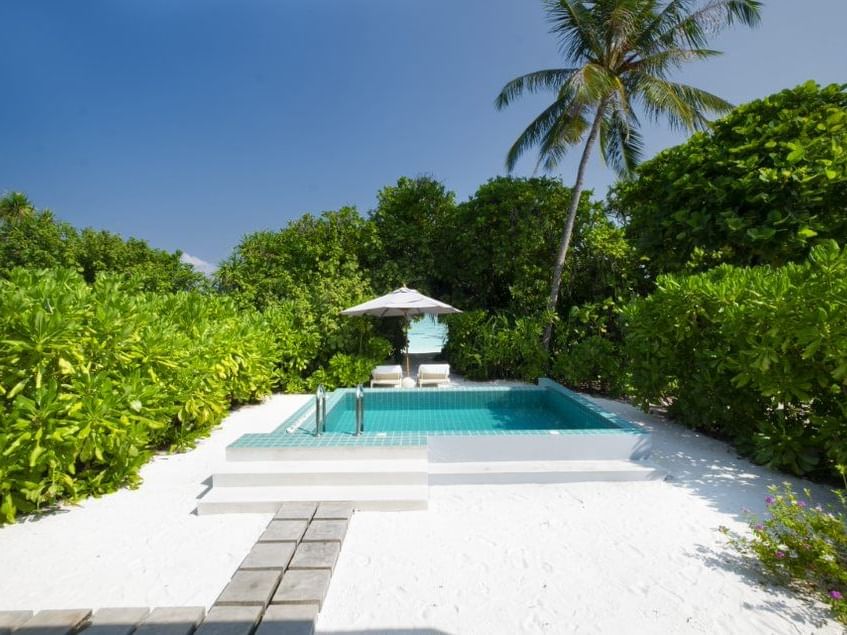 Sunset Beach Villa with Pool
The Sunset Beach Villa with Pool offers a private beachfront location, personal swimming pool, and luxurious interiors. With direct access to the pristine sands and waters of the Maldives, guests can unwind by the pool, enjoy the beach, or take in the awe-inspiring surroundings from the terrace for an unforgettable experience.
Total Size: 113 SQM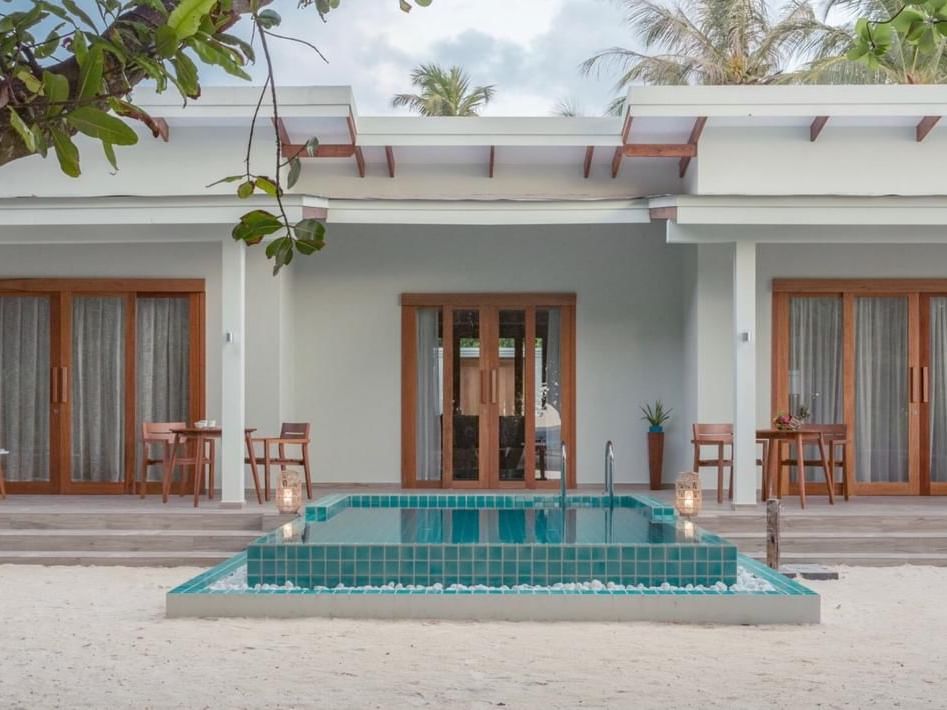 Sunset Two Bedroom Villa with Pool
Situated in the prime island location, these two-bedroom Sunset Beach Villas epitomize luxury and indulgence. Each villa features spacious bedrooms with outdoor en-suite bathrooms, elegant furnishings, and expansive windows showcasing stunning ocean views. The living area seamlessly connects indoor and outdoor spaces, offering unobstructed views of the private pool. The villas share a sundeck with direct beach access, perfect for enjoying the coastal setting.
Total Size: 330 SQM
50 % OFF
SURPRISE CELEBRATION
Indulge in our special gift to you! Join us in commemorating the grand opening of Ifuru Island Maldives with our exclusive 50% off celebration deal. Secure your reservation swiftly to seize this extraordinary opportunity. Immerse yourself in the enchanting allure of the Maldives and experience its captivating magic at an irresistible value, turning your dream trip into a remarkable reality.
Offers
Opening Surprise of 50% off our Sunset Sky Suites
Social, Fun and Tantalizing Dining Experiences
Ifuru Island Maldives' culinary offering is a triumphant celebration of food, culture, and the joy of bringing people together. Immerse yourself in a lively atmosphere that fosters social interaction and brims with distinct personality. Prepare to be pampered with a multitude of options as you explore our four bars and six restaurants, embarking on a captivating culinary journey meticulously curated by our talented chefs. Delight your senses with a harmonious fusion of local Maldivian ingredients and international flavours, artfully crafted to orchestrate a symphony of taste. Each dish is prepared with unwavering passion and boundless creativity, ensuring a culinary experience that will make you laugh, raise a toast, and savour every unforgettable moment.
Signature Celebrations in Maldives
Celebrate the enduring bonds of friends, family, and loved ones as you forge cherished memories at Ifuru Island. Immerse yourself in the idyllic beauty of our natural Maldivian island, where age becomes inconsequential and generations unite in a harmonious blend of joy, laughter, and love. Embrace the opportunity to create beautiful memories and capture stunning photographs that will be treasured and shared for a lifetime.
Skydiving
Prepare to be captivated, exhilarated, and left in awe as you embark on an extraordinary skydiving experience on Ifuru Island, where paradise and adrenaline collide. Ifuru Island's private island airport serves as the perfect launching pad for your skydiving escapade. Surrounded by pristine turquoise waters and lush greenery, the airport provides a stunning backdrop as you gear up for your sky-high adventure.
Ascend into the heavens and witness breathtaking panoramic views unfold before your eyes. Admire the endless expanse of the Indian Ocean, vibrant coral reefs, and scattered islands creating a mosaic of natural wonders. Feel the gentle sea breeze as anticipation builds for the adrenaline rush that awaits.
Open Season - 1st November to End of March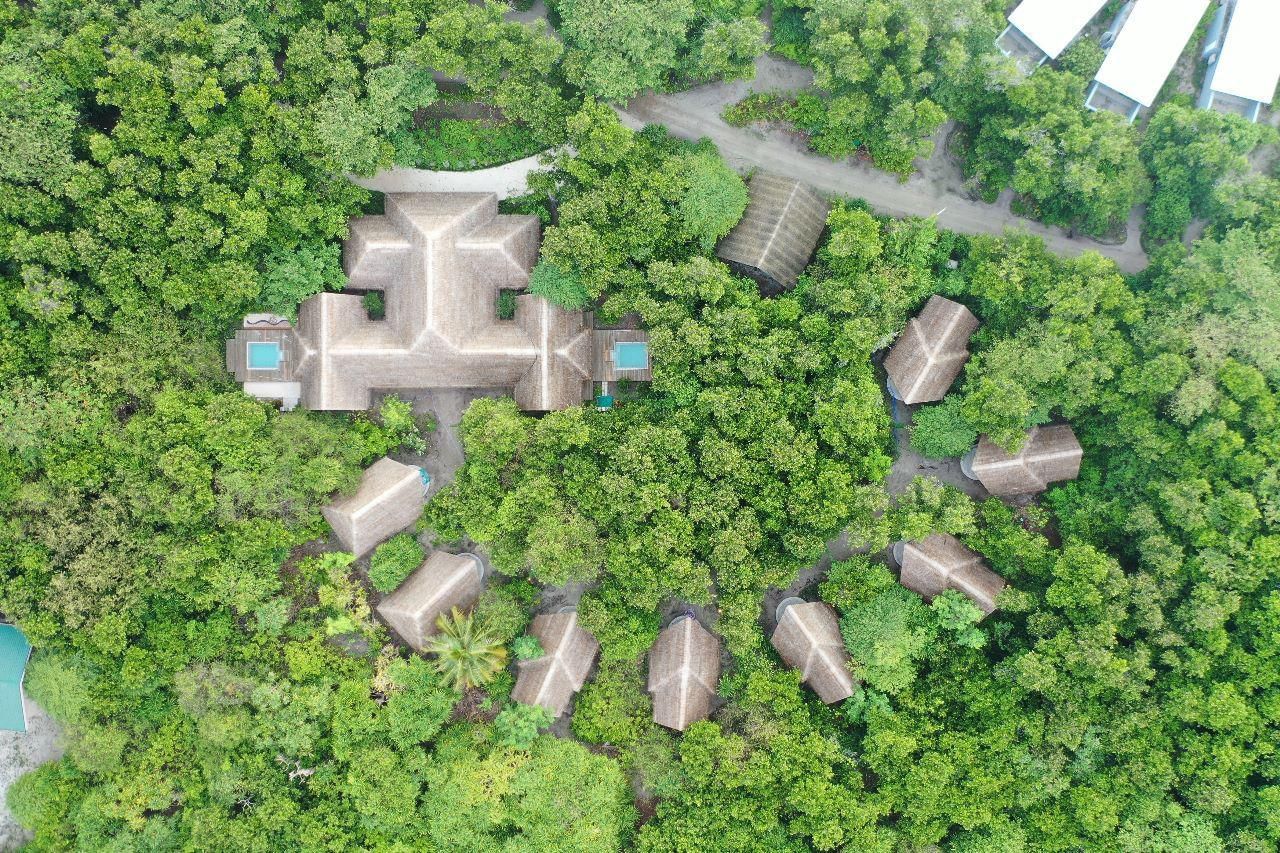 Every Moment We Choose Magic

We believe in creating extraordinary experiences that transcend expectations. We invite you to discover the enchantment of the Maldives, a destination where every moment is infused with awe-inspiring beauty, warm hospitality, and endless possibilities. Our commitment to providing unforgettable memories starts with the breathtaking sunsets that grace the Maldivian skies from your perfect suite or villa all on the sunset side of our beautiful natural island.
We are all about awesome sunsets

Whether you're a thrill-seeker looking for adrenaline-pumping adventures, a romantic soul seeking tranquility and intimacy, or a family and friends in search of joyful bonding moments, the Maldives has something for everyone. Our aim is to curate experiences that cater to diverse interests and desires, ensuring that every traveler can find their own version of magic in this tropical paradise.
The Maldives Experience for Everyone

Where every moment is filled with wonder, where sunsets ignite the soul, and where the beauty of the Maldives captivates your heart. Discover the magic of the Maldives with us, and let it become a part of your cherished memories that will last a lifetime.
EXPLORE OUR SURROUNDINGS
Ifuru Island in the Maldives is a destination that transforms your wildest dreams into reality. From exhilarating skydiving experiences to thrilling surfing adventures, from diving alongside sharks to swimming with majestic whale sharks, the range of adventures available here is limitless. Prepare yourself for an extraordinary journey that will be filled with endless fun, exhilaration, and excitement beyond your imagination. Let Ifuru Island become your playground, where every moment becomes a testament to the limitless wonders of the Maldives' enchanting magic.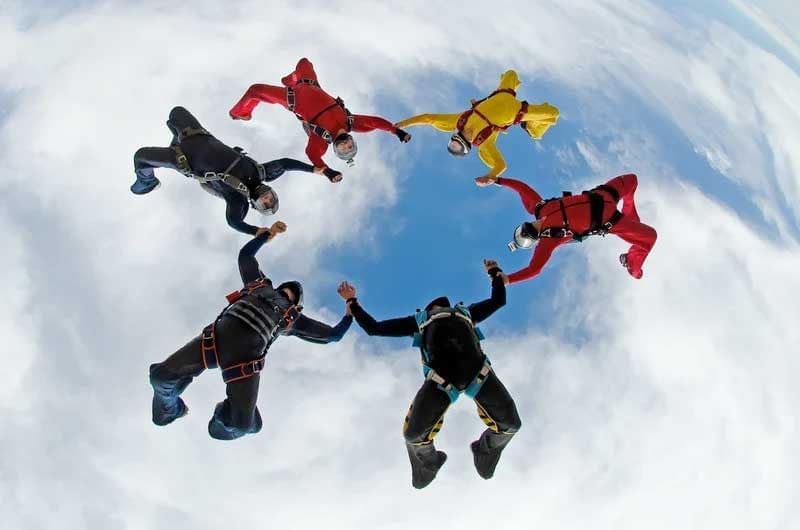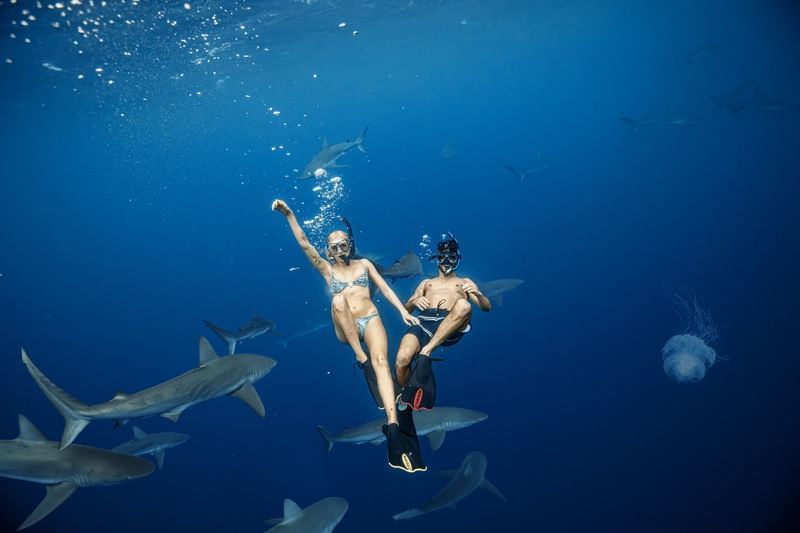 EXPLORE THE NEWEST SURPRISE IN THE MALDIVES
Prepare to be captivated, inspired, and thrilled as Ifuru Island emerges as the highly anticipated Surprise Opening of the year in the Maldives. Prepare to embark on a journey where enchanting surprises await at every turn. Let your spirit of adventure soar as you embrace the allure of the unexpected. Uncover a world where the extraordinary becomes commonplace, and allow the Maldives to unveil its hidden treasures in ways beyond your wildest imagination.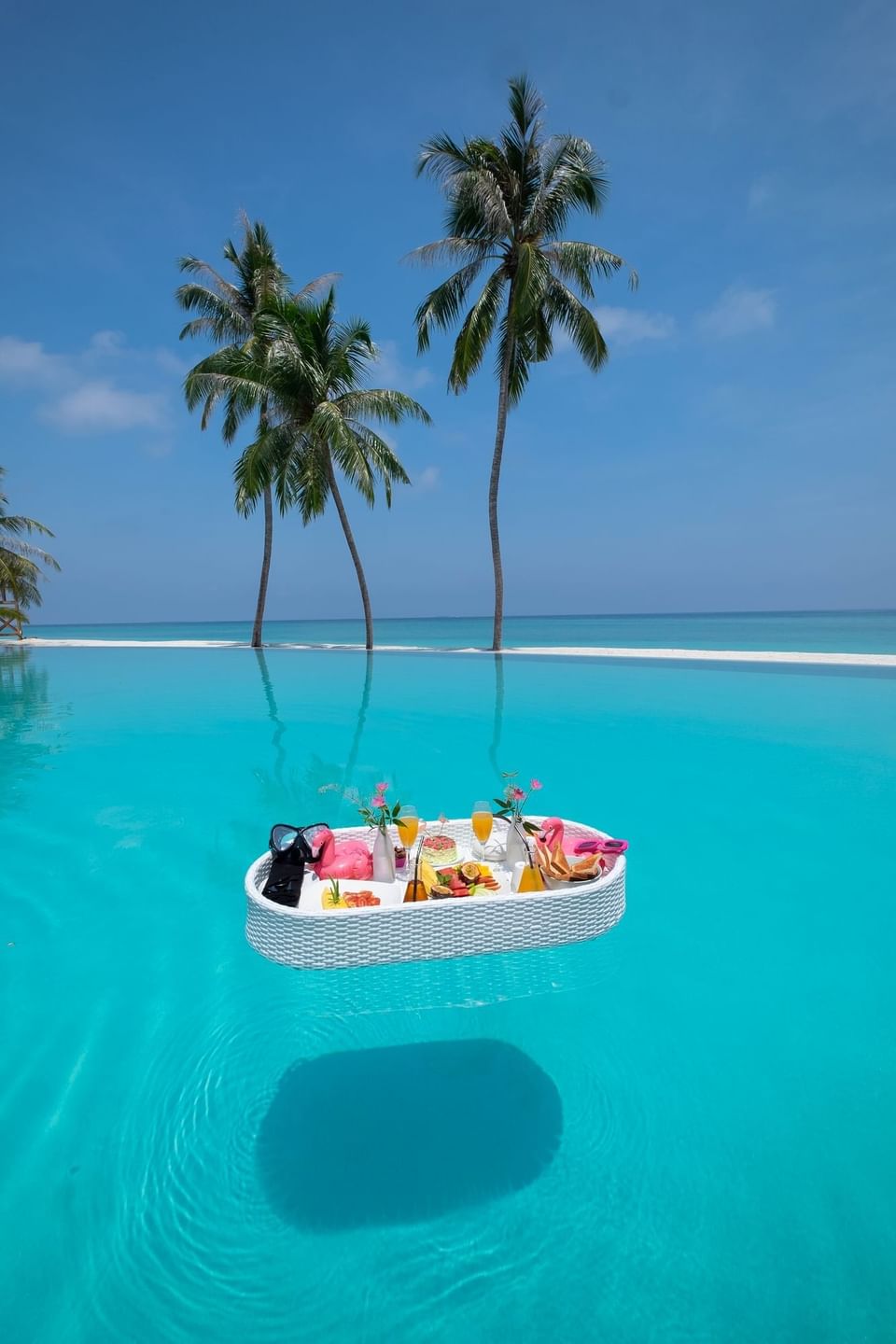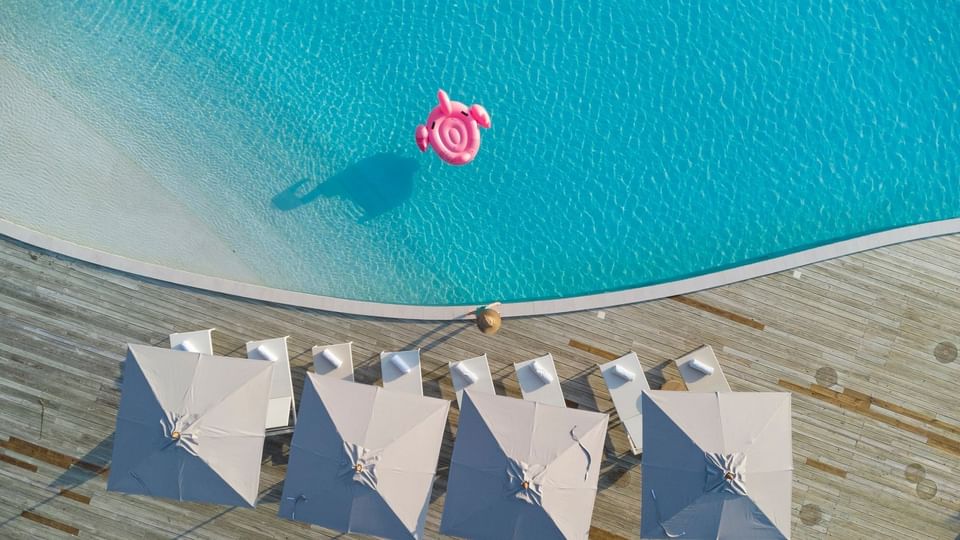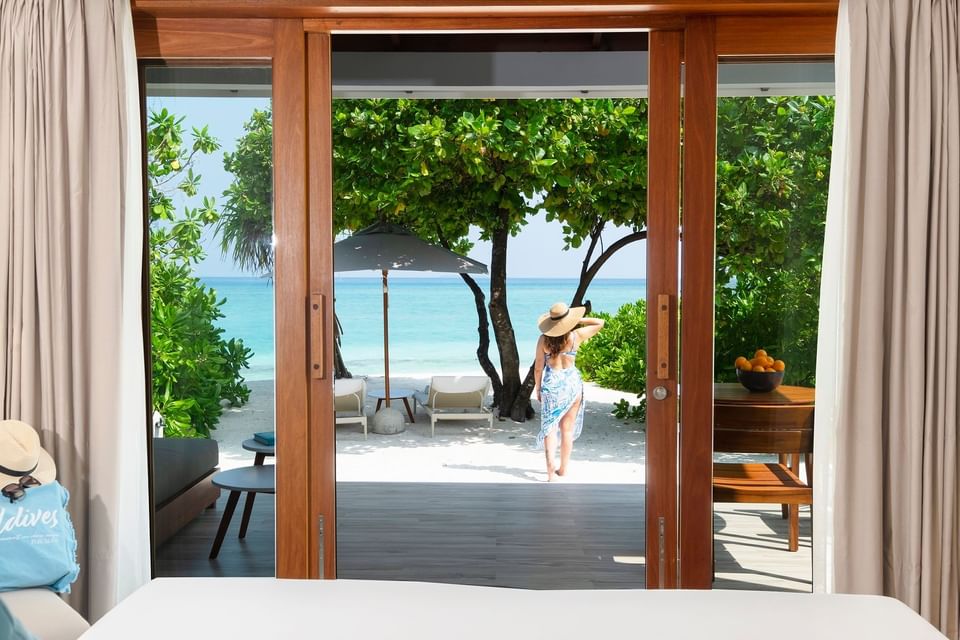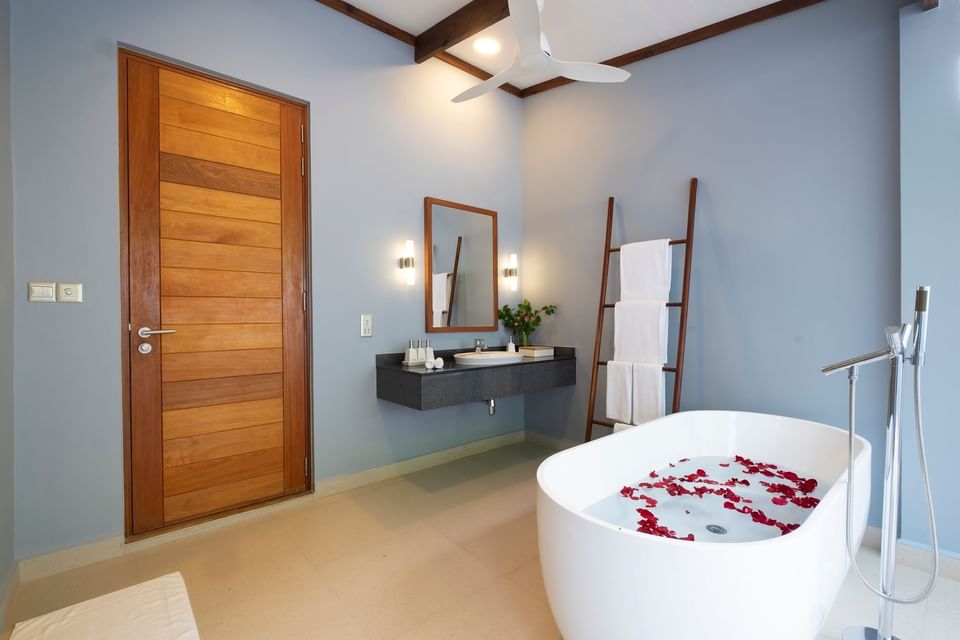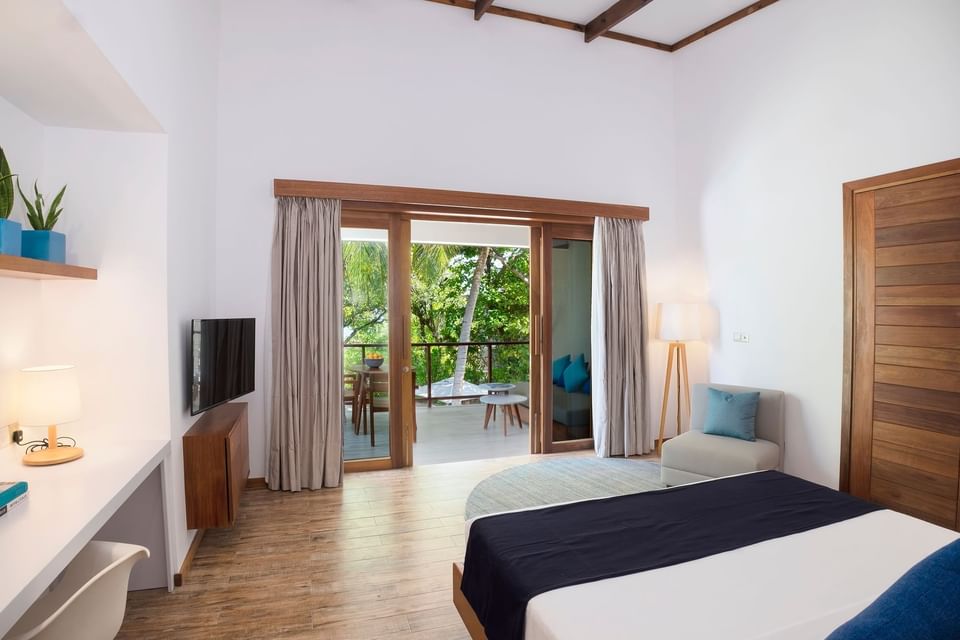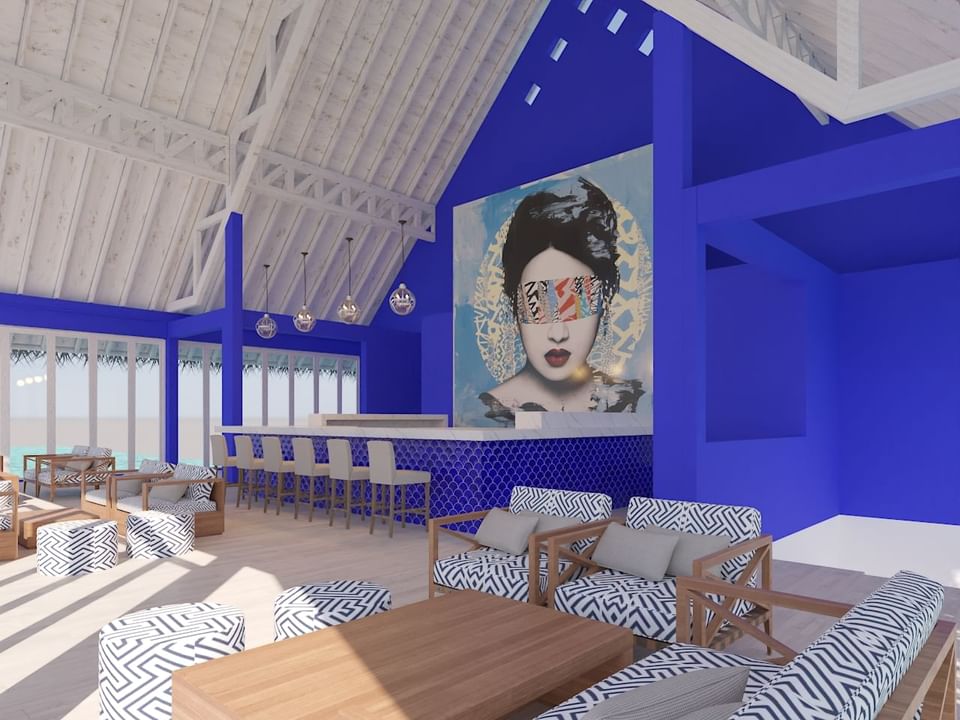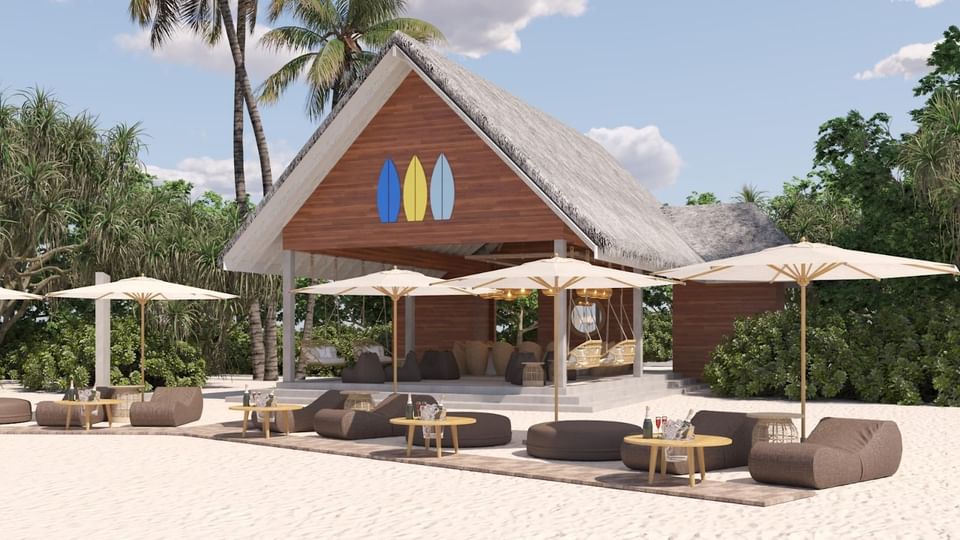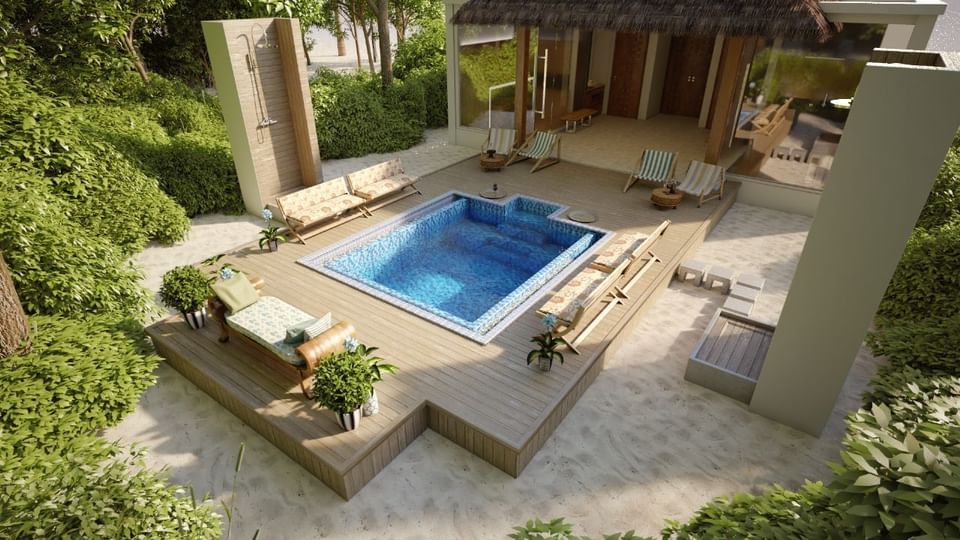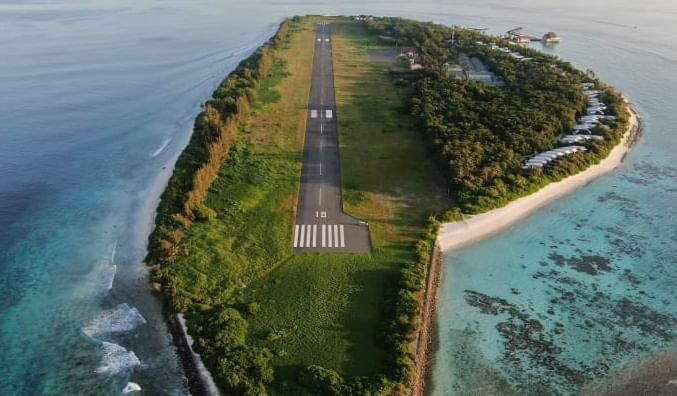 Contact & Location
The journey to Ifuru Island Maldives commences with a seamless transit from Male to the private airstrip situated on the island itself. Ifuru Island Maldives boasts a unique combination of seclusion and verdant, untouched natural beauty, offering guests an unparalleled experience that encompasses abundant fun, relaxation, and rejuvenation.
Ifuru Island Maldives, Raa Atoll, Republic Maldives
Reservation: +960 6582 800
FO:+960 6582 801